Therapist Supervision
Are you a Mental Health Professional or Student and are seeking clinical supervision to enrich your clinical work?
Julia and Kyle both provide expert clinical supervision and meet all supervisor requirements with the CRPO. We can help you fulfill your career, certification and development goals. We are dedicated to an intentional and thorough supervision model that provides a reflective process, support and guidance.
Our Supervision Approach: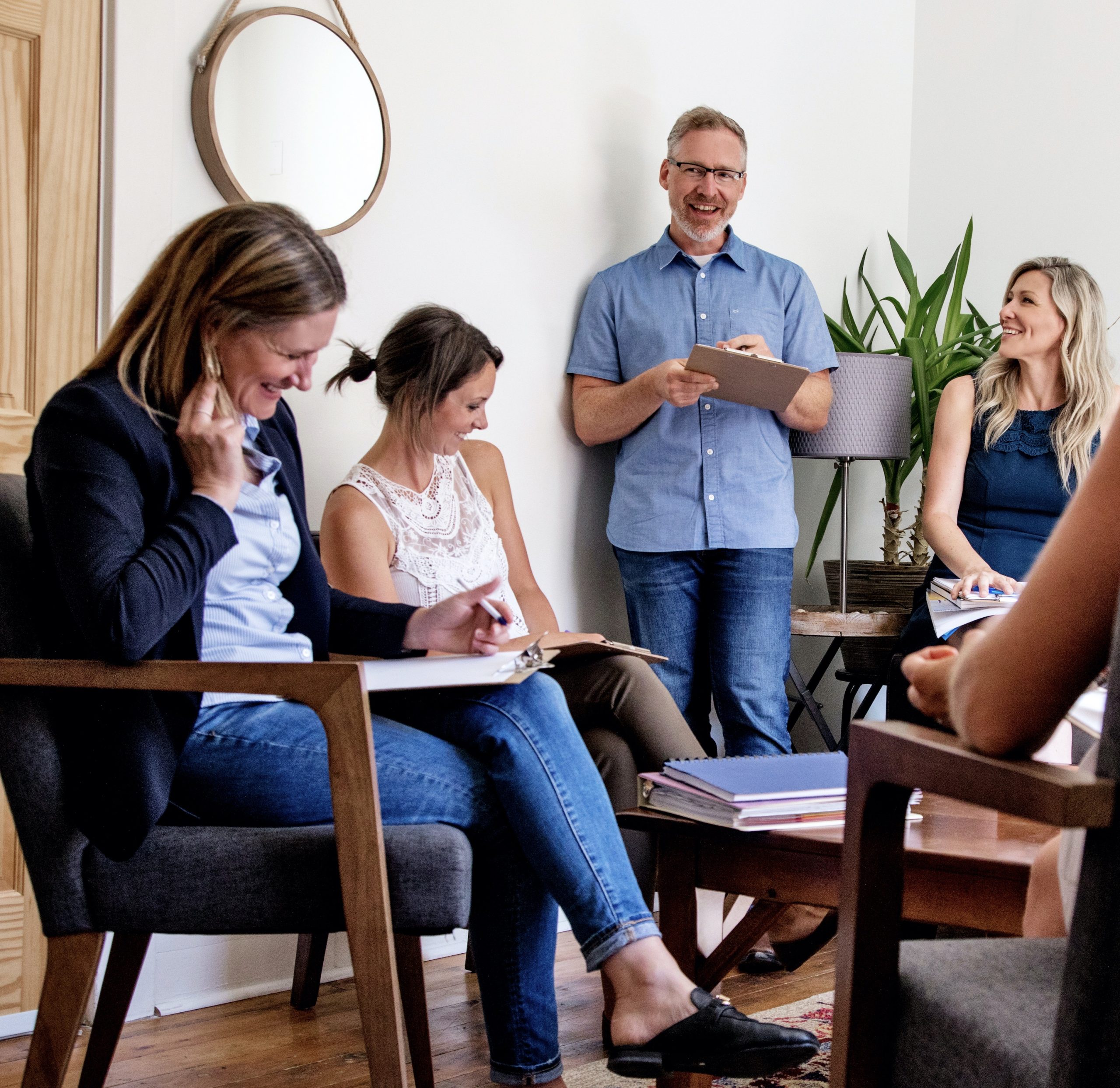 At Blue Oaks, our supervision process is informed by our approach to counselling.  We are dedicated to providing structured supervision services that enrich and equip you in your counselling work and facilitate a valuable counselling experience for your clients. Our supervision includes guided reflection, clarifying of treatment objectives, review of treatment planning and support in navigating the integration of helpful interventions and therapeutic methods. We approach clinical supervision from an integrative, evidence-based, structured, yet flexible perspective, where there are roadmaps, tools, and interventions to help you and your clients move forward less aimlessly and more effectively.
Our philosophy is that the foundation of effective clinical supervision is a climate of trust and emotional safety. A judgement-free zone means we will offer a safe place to process the challenging and complex counselling work you do and to provide constructive input that is respectful to you.  We focus on a developmental model of counselling (rather than top-down) that encourages openness, collaboration, and courageous exploration of how to best support your clients.
Our Supervision Process:
Preparing:
Before a clinical supervision session, clinicians are asked to fill out a therapeutic focus sheet which helps to clarify your purpose, goals / learning needs with your client(s). Completing the form beforehand presents an opportunity to bring purposeful direction to the work with your supervisor and ensures that you receive what you need from the supervision session.
Reflecting, growing, equipping:
In collaboration with you, the following methods may be utilized:
Audio, video or clinical note review
Case consultation, in-depth exploration, review of treatment objectives, treatment planning, solution-building
Moving from theory to practice
Identifying resources and tools to enhance the care you provide your clients
Understanding transference and countertransference
We also provide access to any appropriate resources we might have in our resource library, that might be beneficial to your particular clients
Wrapping up and taking action:
Sessions will conclude with a plan for next steps with your client(s). Practical application outside of supervision greatly enhances the benefit you will receive from supervision. You will also be able to provide feedback to us regarding your supervision experience.  We take the approach that we are also always growing and learning and can learn from you as supervisee as well.
Therapeutic Modalities that inform our Supervision:
Our Supervision is informed by the modalities that we have been trained in and that we practice in our clinical practice. We implement an integrative evidence-based model that draws from:
Strengths-Based Therapy
Mindfulness Based CBT
Grief counselling, including Companionship Model
Anger management
Dialectical Behavioural Therapy
Trauma-informed CBT and EMDR
Solution-Focused Therapy
Systems Theory
Narrative therapy and schema-informed therapy
Person-Centered Therapy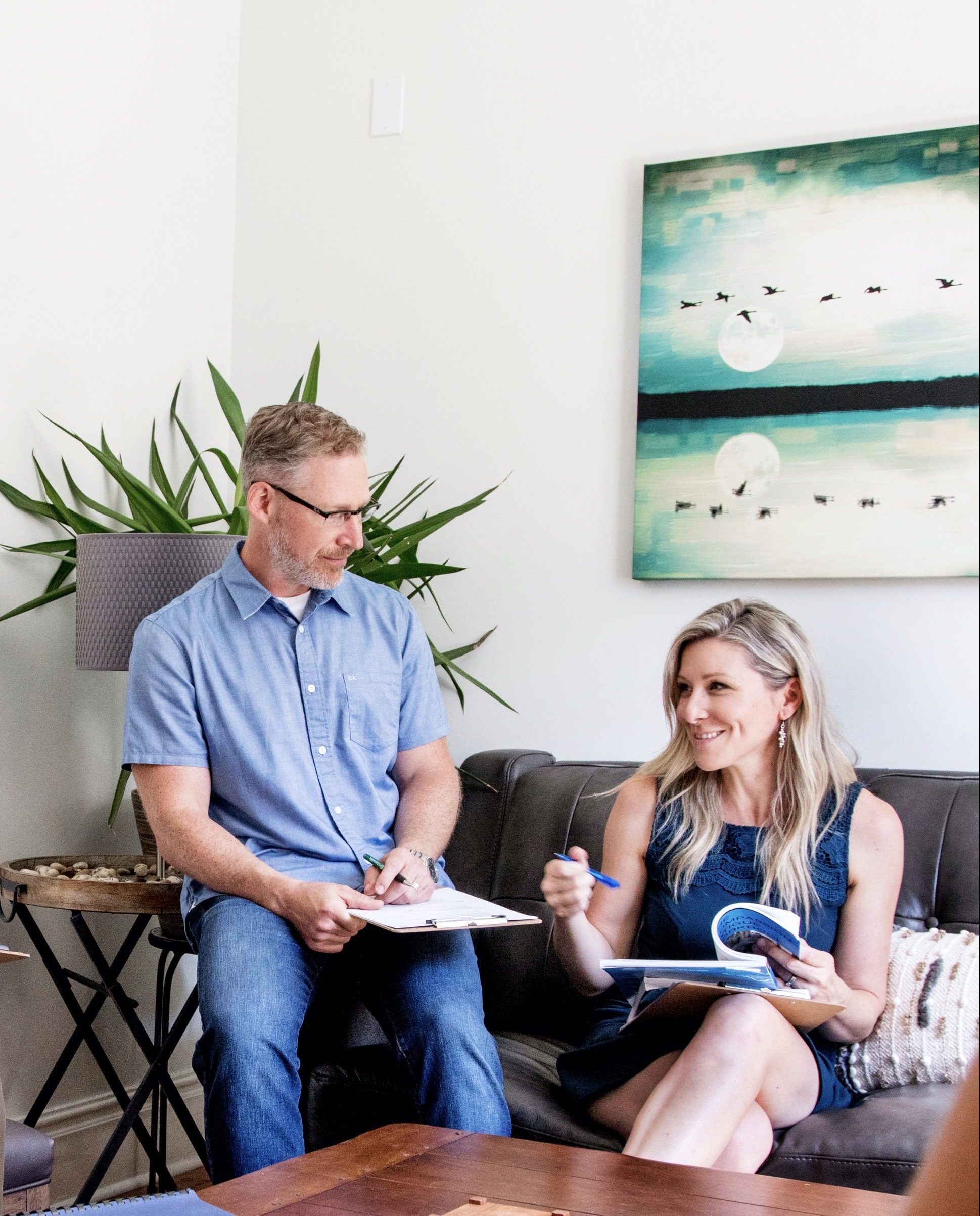 Supervision Parameters and Policies
Sessions are 50 minutes long and our rate is based on our regular clinical rate
In-person clinical supervision in our office in Collingwood, or by phone or secure video call. For video, we us a secure platform that meets PHIPPA requirements
Frequency is determined on a case by case basis
Internships and Supervision for Internships
Blue Oaks also provides internship and practicum experiences. This process is more involved and requires an application process. Please contact our office to find out more about how to apply.
Contact us:
Please call our office at 705.444.0381 to arrange an appointment, or e-mail the office at info@blueoaks.ca and our office assistant will direct you.