Blue Oaks is committed to the safety and wellbeing of our clients and staff.  During this extraordinary time, we have adapted our clinic to provide counselling options remotely.  Due to the recent increase in Covid numbers we are suspending our in-person social distancing sessions.  We are constantly monitoring the situation and will continue to provide updates regarding our services.  Our clinic ensures that we meet our College's guidelines on all safety precautions, and you can read about these in our Covid consent form. Please contact our office if you have any questions.
Video Counselling:
We offer video sessions so that you can benefit from our counselling services from the comfort of your own home. Especially during COVID, video sessions have become a wonderful option. Many clients find that video sessions are just as impactful and personable as meeting a counsellor face to face.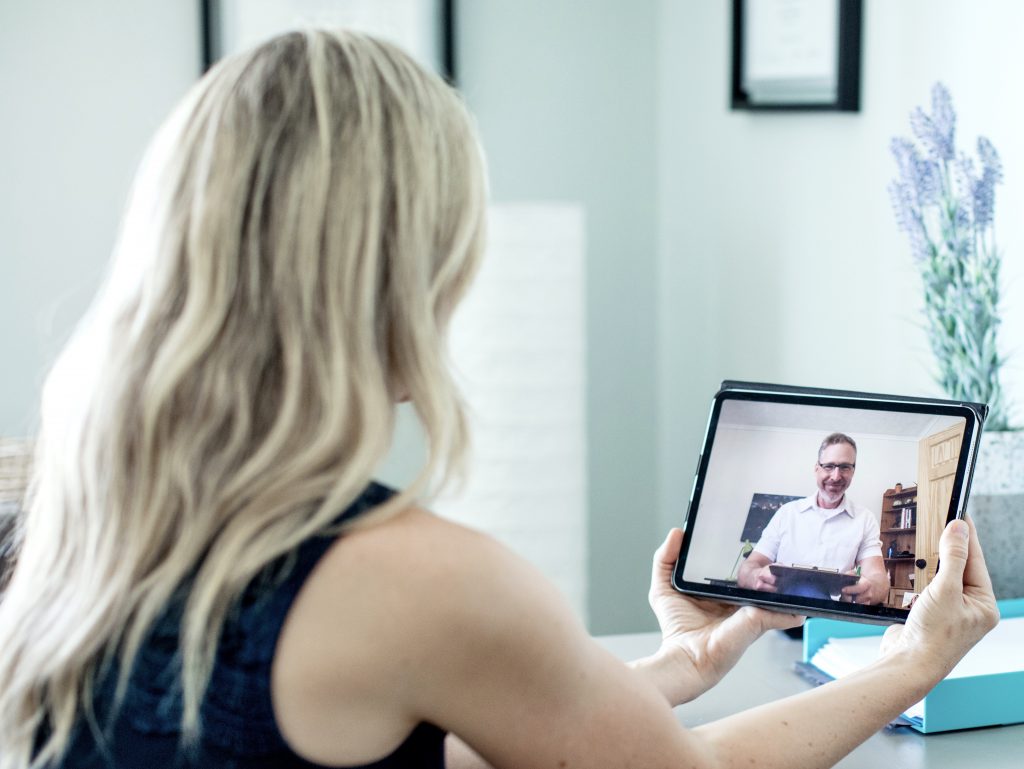 Our clinic is committed to best clinical practices, as guided by our profession's Practice Standards. We ensure high quality of internet connection from our end, high levels of data security, and we use a video platform that encrypts data and never records or stores the sessions. Our therapists conduct the video sessions from professional office spaces and are fully dedicated to ensuring a focused and positive experience during your session. There are special considerations that apply to our video counselling services that clients can read about in our consent form.
Phone Sessions:
For those interested in phone counselling, this is old-school telephone counselling where your counsellor calls you, you pick up, and your session begins. There is not accompanying video. Many clients finds this to be a very personal counselling experience, as there are no distractions or complications and the focus can be entirely on the therapeutic conversation.