Meet our Counselling Team
Julia Lippert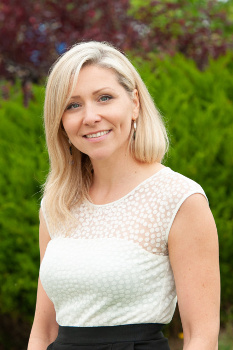 Julia Lippert
B.A. , M.A.C.P., Member of the OACCPP, Registered Psychotherapist (RP)
My name is Julia Lippert and I am a Counsellor and Registered Psychotherapist. I have been working in the mental health field since 2001, supporting families, couples and individuals. I now work together with my husband Kyle Lippert, in our multi-disciplinary clinic in Collingwood, Ontario. I have been privileged to support people in overcoming just about anything – with compassion and empathy.
I have supported clients to move from depression and anxiety to greater hope, strength and joy in their lives. And I have seen families rebuild relationships marked by loving communication, respect and a sense of fun. Working together through hard times can truly grow a sense of closeness and trust.
Fortunate to be recognised and valued by the communities I have served, I have also organised workshops, relationship conferences, counselling groups, parenting groups and have spoken at conferences on issues of relationships and parenting.
Specializations:
Relationships
Parenting and Families
Depression
Anxiety
Teens and children
Kyle Lippert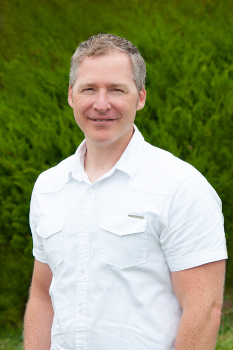 Kyle Lippert
B.R.E., M.Div., Registered Psychotherapist (RP), Certified Anger Management Specialist-II, Prepare & Enrich Couples certified, Member of the OACCPP
My name is Kyle Lippert. As an experienced and expertly trained counsellor, I offer counselling services to the Collingwood community and surrounding areas. Drawing from the latest research and over fifteen years of counselling experience, I help clients find a way through the many challenges that life can throw at us, including: overwhelming circumstances, depression, anxiety, loss and the pain of hurting relationships. Through counselling, I have helped clients find renewed hope, joy and healing. And I have seen many couples create new and satisfying connections, enabling them to move forward together with more love and a sense of peace and joy in their relationship.
I am a Registered Psychotherapist. In addition, I am a certified couple therapist through Prepare and Enrich Canada, and a certified and court-approved anger management specialist. I also have further post-master training in DBT (Dialectical Behavior Therapy) and Depression and Anxiety Care.
I welcome you to our thriving clinic, Blue Oaks Counselling and Wellness, and to start a journey and process that will be a tailored fit to you, and expertly guided in a safe accepting atmosphere.
Specializations:
Relationship Counselling
Anger Management
Depression
Anxiety
Parenting
Support through difficult life circumstances
Grief
Heather Evans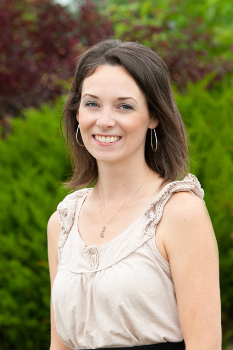 Heather Evans
Registered Psychotherapist
B.A. Hons., MDiv, RP, OACCPP, Prepare & Enrich Couples certified
My name is Heather and I am a counsellor with Blue Oaks Counselling and Wellness. I have an B.A. Hons. in Clinical Psychology as well as a Master's of Divinity in Clinical Counselling. I am registered with the College of Registered Psychotherapists of Ontario as a Psychotherapist and am a member with the Ontario Association of Consultants, Counsellors, Psychometrists and Psychotherapists (OACCPP).
As a counsellor I believe that every person has a voice that needs to be heard and respected in their personal journey. I will come alongside my clients and provide support through even the hardest of times by helping them tap into their own strengths and resiliencies for change and healing. A positive counselling experience, marked by genuine positive regard can be the beginning of healing and the first step towards greater peace and healthy relationships.
I am available to work in supporting individuals, couples and families as they walk through various challenges.
Specializations:
Depression
Anxiety
Relational Challenges
Counselling with Children
Parenting Support
Couple Relationships
Family Counselling
Life Transitions
Rosemary Holt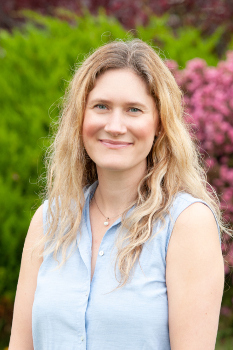 Rosemary Holt
(Qualifying) Counsellor, B.A.,(Hons), M.A.C.P (in progress)
My name is Rosemary Holt and I am currently completing my Master of Arts in Counselling Psychology (MACP) at Yorkville University. I am providing counselling services at Blue Oaks Counselling and Wellness as part of my practicum at Yorkville University.
When life presents us with challenges, stresses and obstacles, psychotherapy can be a great and effective option. It allows clients to meet with a confidential, skilled and highly trained counsellor. By defining goals and hopes for therapy, together we can develop new strategies, skills, and begin to re-write a new or preferred future.
Through empathy and understanding, I am here to help individuals, couples, and families with the following challenges:
Depression
Anxiety
Grief
Personal Growth
Transitional Periods
Relationship Challenges
Immigration Challenges – Adjustment and Integration