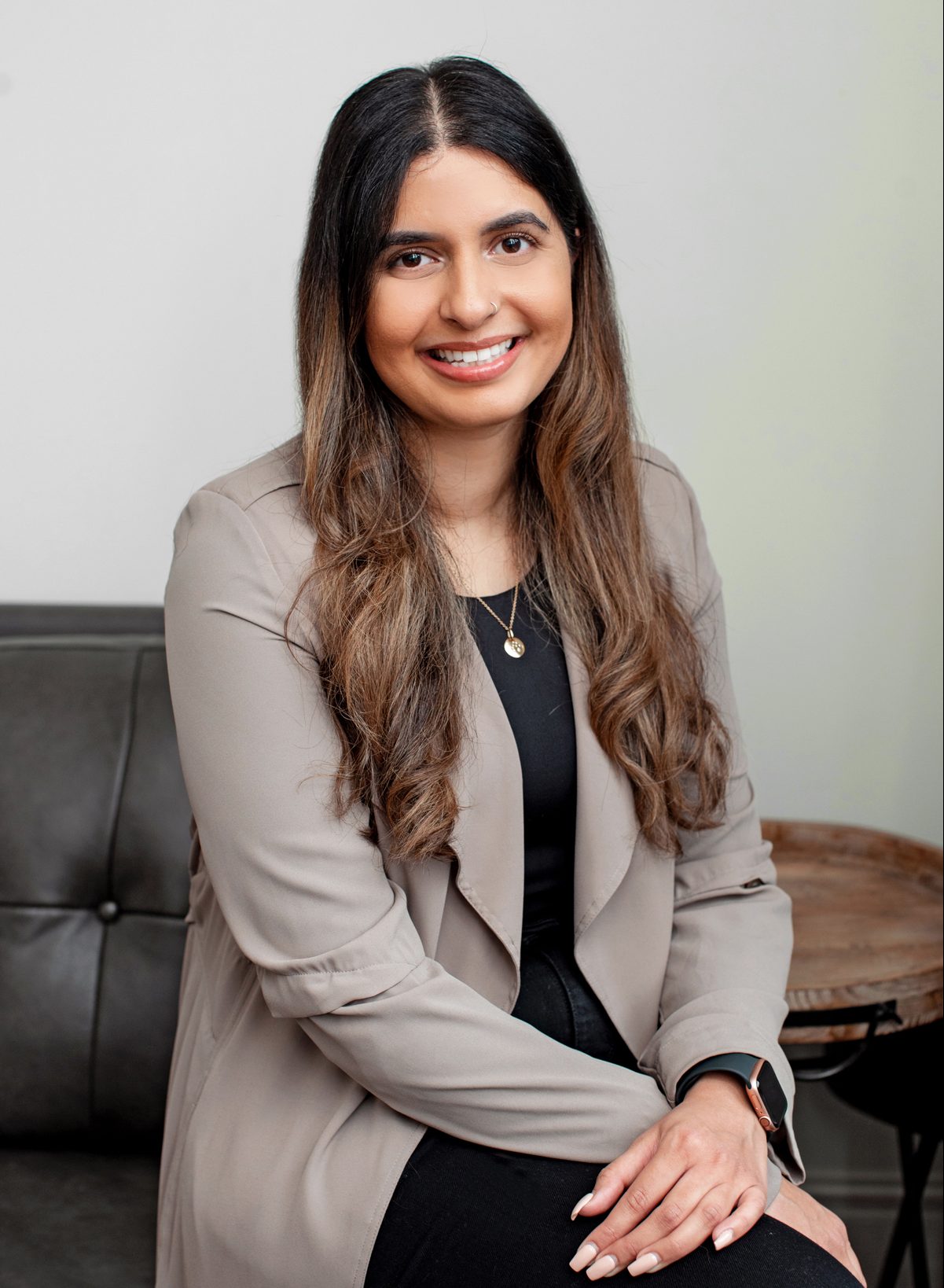 Simrit Jhajj
Registered Psychotherapist (qualifying)
BSc (Hons), MACP (in progress)
My name is Simrit Jhajj. I am a practicum counsellor working at Blue Oaks Counselling and Wellness, as part of my Master of Arts in Counselling Psychology (MACP) program at Yorkville University. I have earned an Honours Bachelor of Science degree in Biology and have obtained a Post Graduate Certificate in Brain Disorders Management and in Applied Clinical Research. I will be providing counselling services for individuals and couples starting in January 2023.
My professional experience includes two years of working as an Instructor Therapist. In my role, I worked closely with children and youth who had been diagnosed with autism spectrum disorder (ASD). I was able to utilize applied behavioural analysis skills to aid and support children with behavioural challenges. Previously, I worked with individuals who had developmental disabilities, where I helped facilitate activities and advocate for a client's quality of life. I am currently working as a Research Assistant at a disability organization, where core values include advocating for a client's health and well-being, along with ensuring the best policies and practices are put in place to increase their quality of life. I have also just completed a clinical trauma professional course, where I am expanding my knowledge on various techniques, used within the trauma field.
There are some events in life that take place unexpectedly, like trauma and in these moments, it can be difficult to cope, heal, and move forward. Through experience, it is my understanding that we all move at our own pace and need a setting that is safe and non-judgemental to tell our story. It is my goal to provide this space where we can unravel the story together, build rapport, and work through goals, whilst allowing you to gain clarity and move forward in the healing process. I believe in a holistic, client-centered, and evidence-based approach that is personally tailored to meet your needs.
Counselling Services Provided
Individual Counselling
Couples Counselling, informed by Prepare-Enrich

 

 

Telehealth Counselling
Client-Centred Therapy
Cognitive-Behavioural Therapy (CBT)
Depression
Stress and Anxiety
Autism Spectrum Disorder
Certified Clinical Trauma Specialist
Body Image and Self-Esteem
Mindfulness
Outside of work, I like to go for long walks, swim, and enjoy all that nature has to offer. When I am not outside, I enjoy spending time with my friends, family, and my little dog. I also enjoy travelling and have been to several countries, and I have seen many different wonders of the world.