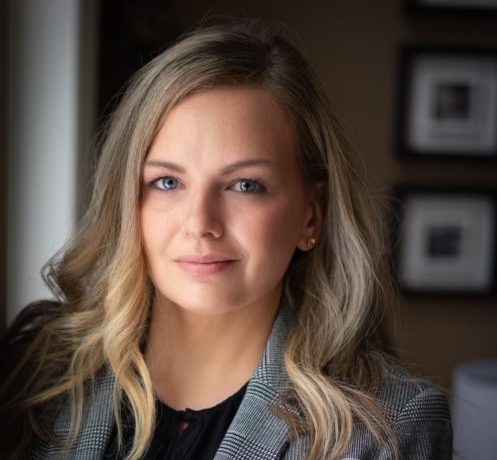 Julie Larche
Intern B.A., (Hons), M.A.C.P
My name is Julie Larche and I am a practicum student at Blue Oaks Counselling and Wellness as a part of my Counselling Psychology program with Yorkville University. In addition to this, my educational background includes an Hons. B.A. in Sociology and Psychology as well as a Grad Certificate in Human Resources. As a practicum Counsellor within the Blue Oaks team, I will be providing counselling for individuals and couples starting January 2021.
I have a core belief in people and a passion for mental health and wellness. That coupled with 15 years of experience working collaboratively with people inspired me to become a counsellor. I strongly believe that empirically supported forms of psychotherapy, coupled with openness, trust and empathetic support is an effective approach to the challenges and stresses people deal with in their daily lives.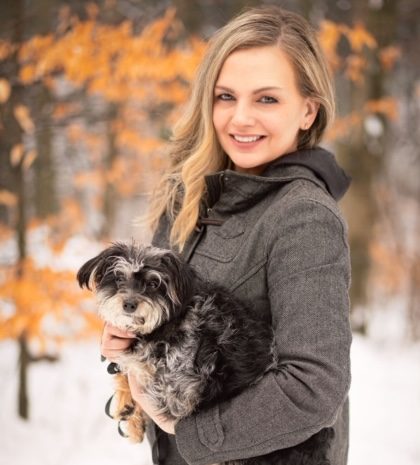 It takes great courage to seek support. Research shows that talking helps. Talking with a neutral, trained professional who listens without judgement will add to these benefits. Additionally, I believe bringing awareness to our thoughts, feelings, and behaviour patterns can bring greater clarity and peace in our lives.
Training Focus
Individual counselling
Couples counselling
Cognitive Behavioural Therapy (CBT)
Depression/Anxiety
Grief
Body Image and Eating Disorders
Trauma Counselling
Mindfulness
With complete positive regard, I can help you by fostering greater acceptance of your authentic self and setting goals to make meaningful changes that create more harmony in your lives and relationships.
I personally practice mindfulness and acceptance in my daily life. Outside of the office I love to spend time with my partner, young son and our family dog Nova. In my spare time I love to cook, read and ride my bike.